ROOFING MATERIALS
ROOFING MATERIALS
We provide high quality roofing solutions with the utmost service. We will partner with you through the entire process – design and budgeting to installation and follow-up – providing service long after the roof is installed.
We understand the complexities and concerns that come with minimizing fumes, dust/debris, noise, and staging etc. We will help you make an educated decision to suit your needs.
There are an array of roofing systems and membranes to consider:
SINGLE PLY
Single ply roofing systems are, as the name suggests, roofing systems consisting of one "ply" or "layer" of roof membrane. TPO and PVC are single-ply membranes designed to be used on low slope and flat roofs. TPO stands for Thermoplastic Polyolefin and PVC stands for Polyvinyl Chloride. They are a part of a broad family of roofing membranes that are more commonly used on commercial roofs.
There are specific differences between TPO and PVC worth knowing when deciding which one to choose for your commercial roof.


PVC has been commonly used since the 1960's on commercial roofs. TPO is an improved version of both PVC and another rubber membrane called EPDM (Ethylene Propylene Diene Monomer). By combining both benefits of PVC and EPDM, TPO is a more weather resistant and environmentally friendly option that is more flexible and reflective.
TPO and PVC are both designed to be flexible, conforming to the shape and movement of your commercial roof. TPO and PVC are both white in color, providing a reflective surface on the roof and making them resistant to heat and the sun's ultraviolet rays. Having a reflective, cool surface helps to reduce AC usage during the hot summer months. Both materials are resistant to chemicals, grease and oil, but PVC holds up better under the exposure. This is something to keep in mind if you have a roof where a lot of chemicals, oil and grease may be exposed to the roof.
The Installation of TPO and PVC Roofing Materials
The installation of both roofing products are very similar. Here are the five ways they are installed:
Mechanically Fastened
Fully Adhered
Self-Adhered
Induction Heating
Metal Plate Attachment
Benefits: Lightweight, odorless, positively watertight seams (thermoplastic), generally white in color compliant with California title 24.
COATING
Roof coatings are designed to protect and extend the service life of roof assemblies for re-roofs, maintenance, and new construction. Such as: Built-up roofs (BURs), metal, modified-bitumen (mod-bit), single-ply. Coatings protect roof membranes from ultraviolet (UV) degradation and weathering, assist and enhance a system's fire resistance, and provide a watertight layer on an existing roof.
These coatings can enhance reflectivity and improve the aesthetics of the surface,
lessening the building's cooling load and heat island effect because the heat strain on the roof has been reduced. Roof coatings also help decrease expansion and contraction of the membrane, by minimizing the membrane's temperature swings. The most common types of roof coatings are acrylic, polyurethane, and silicone.
Acrylic coatings
Acrylic water-based coatings are suitable for high UV environments where a reflective roof is desired. They can be colored, but generally are sold in white, tan, and grey. Many specialized versions are compatible with specific substrates.
Polyurethane coatings
Polyurethane coatings are typically solvent-based and come in two main types: aromatic (less UV-stable) and aliphatic (very UV-stable). Polyurethanes have good mechanical properties and high abrasion resistance. They are best used in hail-prone regions and where a roof is exposed to heavy foot traffic.
Silicone coatings
Silicone coatings, like acrylics, are suitable for high-UV environments where a reflective roof is desired. Silicone is often used in locations where rain is a daily occurrence, or if the roof is often wet and experiences a lot of ponded water.
BUILT UP
BUR is the acronym for Built-Up Roofing, because it is field assembled using alternate layers of roofing "felt" and asphalt.
It is one of the oldest systems in the modern roofing industry and provides a certain level of insurance against mechanical damage by virtue of the multiple layers. The felts themselves are not watertight and the resistance to water entry is provided by the layers of asphalt.
Also, the requirement in California that some roofs have a reflective and heat emissive membrane has resulted in the BUR manufacturers' producing white surfaced materials to meet this requirement.
Benefits: Multiple layer redundancy favored by some.
Disadvantages: Typically a higher maintenance requirement than competing systems.
MODIFIED BITUMEN
The words "asphalt and "bitumen" are virtually interchangeable. A modified bitumen system is very similar to a Built-Up system EXCEPT the asphalt used in these systems has been modified by the addition of synthetic rubberized polymers.
The polymers provide increased resistance to brittleness in cold temperatures and increased elasticity of the sheet. Together, these properties offer a greater expected service life over their BUR "cousins". There are two types of BUR systems: SBS (styrene-butadiene-styrene) and APP (attactic polypropylene). Each imparts flexibility prolonging the system life. In some systems the back of the sheets are coated with modified asphalt which when heated with a propane torch melt and forms the adhesive that holds the system together. These systems are commonly referred to as "torched" systems.
METAL & WALL PANELING
Metal roofing systems are possibly the fastest growing segment of the commercial roofing market. This is because metal offers a large selection of styles and colors and has a reputation for longevity.
Most of the attractive metal systems seen in areas such as shopping centers are called "architectural metal systems" and require a structural supporting deck underneath the metal with a watertight underlayment.
There are also a "structural metal systems" which are attached to a metal framework and are strong enough not to require any supporting deck. The modern versions of these systems utilize hidden fasteners obviating the need to screw through the metal panels to the structure. This avoids the previous problems of rust at the screw holes which leads to leaks.
AAA Roofing installs metal roof systems by many manufacturers ranging from almost flat to steep slope. These roofs come in diverse styles such as flat standing seam configurations. Finishes include: aluminum, zinc, copper, galvalume and various Kynar type color finishes.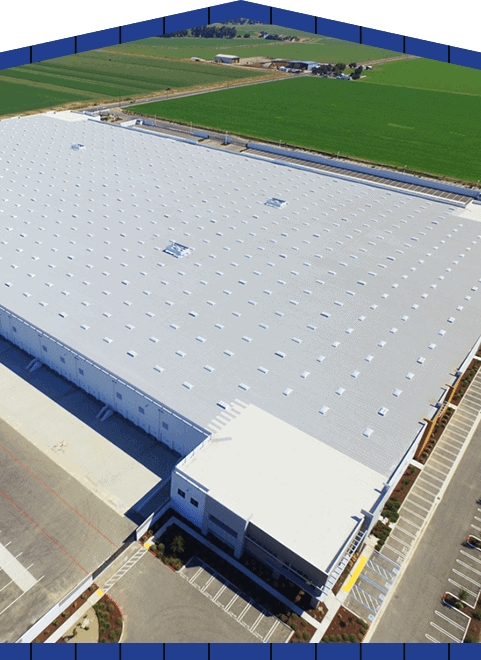 "Our family owns a commercial building and after years of damage it needed re-roofing. We had been putting it off because of cost but it had to be done. I was recommended AAA roofing by a client of mine who had work done by them and after a meeting and consultation we were quite impressed.."
– THOMAS FRANKLIN
CUSTOMER TESTIMONIALS

"AAA Roofing has been a commercial roofing contractor that I have relied on for the past 15 years in California. When I have a need, AAA's staff and field personnel have always been available to handle the need & complete the work on time, and on budget. I would highly recommend this group for any project."
– THOMAS FRANKLIN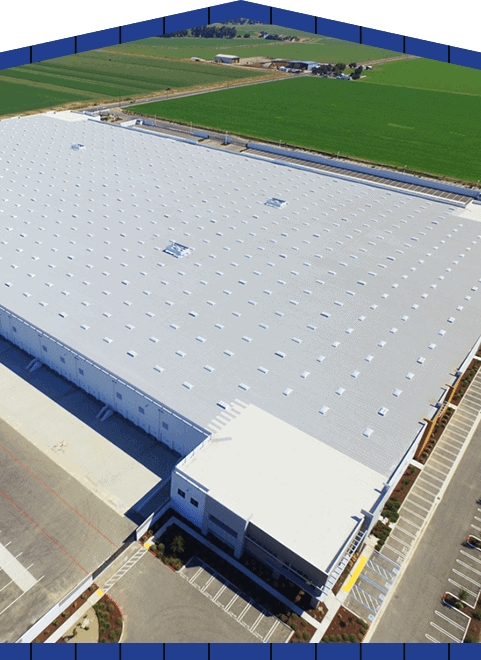 AAA ROOFING'S RESPOND 360 IS YOUR LOCAL EXPERT FOR ALL ROOF EMERGENCIES
AAA ROOFING'S RESPOND 360 IS YOUR LOCAL EXPERT FOR ALL ROOF EMERGENCIES
Commercial property management companies and owners have entrusted their buildings to AAA Roofing for more than 30 years. The company offers a variety of roofing solutions to meet your property needs.
Whether your commercial building needs a complete re-roof or simply maintenance & repairs, we will get the roof job completed on time and on budget.
Our team of roofing professionals can easily work alongside your project managers and engineers to put together a commercial roofing solution for your project.
AAA Roofing is a company that prides itself on staying up to date on the latest roofing technologies. We also keep up with the latest environmental advances in our industry.