SERVICE & MAINTENANCE
SERVICE & MAINTENANCE
AAA ROOFING SERVICE & MAINTENANCE EXPERTS
AAA Roofing's maintenance and service programs provide a proactive approach to managing your roofing needs, resulting in longer roof system life cycles with overall lower long-term costs for building owners and property managers.
Our commercial roof repair team works with property managers, multi-facility owners, building owners and maintenance supervisors to find and implement the best possible solution for their roofing system. AAA Roofing has a step by step approach to each service request we receive in order to provide the most efficient and professional experience for all of our clients.
STEP 1
Call or submit a form online to speak with one of our service coordinators who will direct you to your Sales Representative.
STEP 2
Your Sales Representative will work to identify the location of the leak, tenant space (if applicable) and set up a point of contact for maintenance, if necessary. Then you can determine whether to schedule a site visit or request a crew to attend to the repairs immediately.
STEP 3
The property manager then can choose between having their service sales rep schedule a site visit to do a preliminary walk through or to request that a crew immediately attend to the repair. Once a decision is made, the visits are scheduled and roof repairs are performed between 24-48 hours after your initial phone call.
STEP 4
Property manager will receive an invoice with pictures of the completed repairs and a description of the work performed within 5-7 business days (depending on the property location) following service.
STEP 5
Property managers will receive an invoice through from the AAA Roofing accounting system.
COMMERCIAL ROOF REPAIR FAQ
COMMERCIAL ROOF REPAIR FAQ
Leaks are one sign that you need to repair your commercial roof. A periodic inspection may uncover other problems with the roof's membrane or flashing that might need repair.
The time it takes to repair a commercial roof depends on the scope of the damages. Some repairs can be completed in one day. However, other repairs may take a week or longer.
The roof should be periodically cleared of debris – especially if a recent storm passed through the area. However, professional inspections of a commercial roof should be performed twice a year.
COMMON COMMERCIAL ROOFING REPAIRS
Our roofing specialists are experienced in leak inspections and can locate the deficiencies in your roof to deliver the best possible roof repairs and maintain your warranty. As a commercial building owner or multi-facility manager, you understand the importance of hiring the right contractor the first time instead of having to call your contractor every time there is a problem with your facility. As a leading commercial roofing contractor in Northern California, Southern California, and parts of the Western States, some of the most knowledgeable roofing experts in the industry, you can count on us to do the job right the first time! No other roofing contractor has the combination of resources and experience that AAA Roofing Company has.
See below for a diagram of some of the most common roof repairs to extend the life of your roof.
1. PUNCTURES
Holes and punctures in the roof membrane occur when there is debris on the roof. Everything from foot traffic to local wildlife can leave scrapes, puncture marks, or even big holes in a roof. These types of roof defects can be repaired by patching the existing holes and punctures with new membrane and either heat welding or fully adhering membrane with bonding adhesive.
2. OPEN SEAMS
Open seams arise when the roofing system ages or results from poor initial roof installation. Choosing a trustworthy contractor when repairing your commercial roof is important to avoid any extra costs of replacing your commercial roof. These roof deficiencies can be repaired by heat welding or fully adhering membrane to patch the open seams.
3. PONDING WATER
Water that ponds or stands on your roof is an issue to be addressed. Common cause range from debris buildup to improper drainage of HVAC units and gutters. The simple repair for ponding water is to remove existing debris from the roof and unclog the drains. If the ponding water is substantial, there may be further damage that will need more attention.
4. CLOGGED DRAINS
Clogged drain, downspouts and gutters are a result of an excess of debris on the roof that enters the roof drainage systems and causes the system to be backed up with water and debris. Our roof repair professionals can unclog the downspouts, gutters and roof drains and remove any additional debris from the roof so that the drainage system performs to the highest standards.
5. BRIDGING WALLS
Bridging walls on the roof are usually a sign that the roof is beginning to age out and nearing time for a roof replacement or the initial installation of the roof was not performed properly. The defect can be repaired by cutting the base of the bridging wall to allow the membrane to relax and then install new reinforced perimeter strip (RPS).
6. FASTENER BACKOUT
Overtime fasteners have a tendency to back out of their seated position. This can be for various reasons. Most of the time this happens when water gets in the roof membrane and increases the rate at which the roof expands and contracts which causes the fasteners in the membrane to slowly be pushed out. In order to repair fasteners that have been backed out, they need to be completely removed so the insulation and membrane can be checked for water damaged and install new if necessary before re-installing the fasteners.
7. DECLINING CAULK
This is a very common roof defect that occurs when the roofing system begins to age. These repairs are some the most common on flat commercial roofs and can be repaired by cutting out deteriorated caulking and installing new sealant. Our experienced professionals are skilled at identifying declining caulking and removing it without adversely affecting the membrane.
8. BLISTERS
Over time, roofs can develop cracks, blisters, and ridges. Built-up roofs are roofs made of several layers that cover a relatively flat surface, are particularly susceptible to cracking and blistering. In order to repair roof blisters, the blistered membrane needs to be cut to relieve tension and then a new modified cap sheet is torched down to patch the area where the membrane was cut.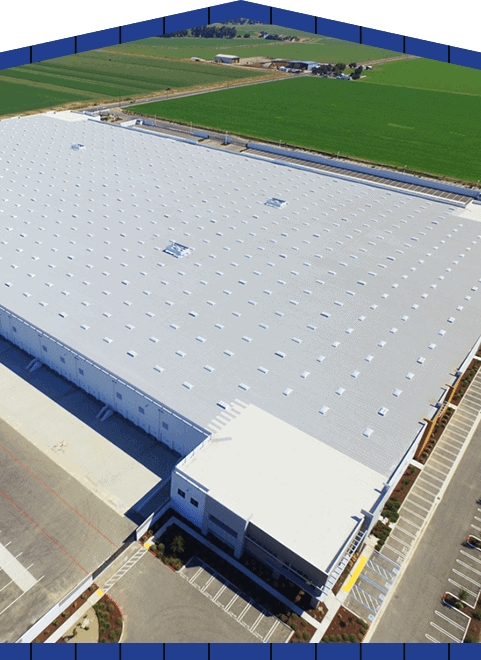 "Our family owns a commercial building and after years of damage it needed re-roofing. We had been putting it off because of cost but it had to be done. I was recommended AAA roofing by a client of mine who had work done by them and after a meeting and consultation we were quite impressed.."
– THOMAS FRANKLIN
CUSTOMER TESTIMONIALS

"AAA Roofing has been a commercial roofing contractor that I have relied on for the past 15 years in California. When I have a need, AAA's staff and field personnel have always been available to handle the need & complete the work on time, and on budget. I would highly recommend this group for any project."
– THOMAS FRANKLIN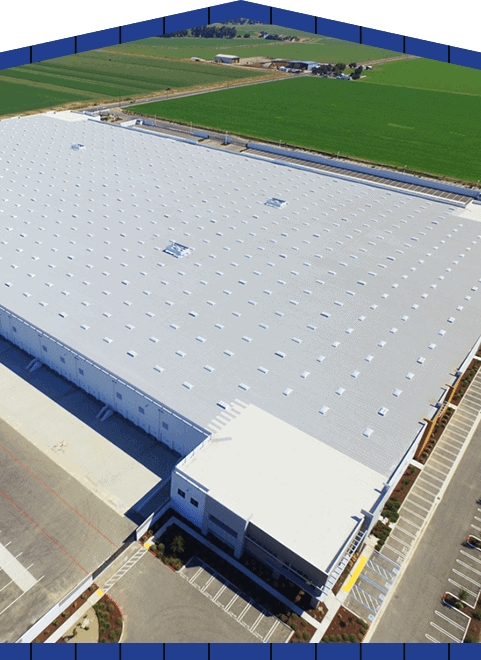 AAA ROOFING'S RESPOND 360 IS YOUR LOCAL EXPERT FOR ALL ROOF EMERGENCIES
AAA ROOFING'S RESPOND 360 IS YOUR LOCAL EXPERT FOR ALL ROOF EMERGENCIES